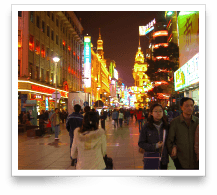 Do you love Chinese language, history, or culture? Is your child interested in learning a second language? Studies have shown that students who learn another language have improved overall school performance, increased creativity and are better at solving complex problems. Have you considered the national language of China, Mandarin? China is the leading supplier of goods to the USA and will be for many years to come. The value of being able to participate in or manage global markets could be priceless in your child's future and maybe even their future career. Begin establishing such a foundation by taking action now.
Please contact us by the method which is convenient for you.
E-mail: NECinfo@NECChineseSchool.com
Facebook: https://www.facebook.com/necchineseschool/
Phone: (603) 554-2833
Last year's Summer Camps were a great hit for those who attended them. We're pleased to announce this year's dates. See our Learn...
Continue Reading
We're pleased to be offering this wonderful opportunity at NEC. Students of the Chinese language can now join us to learn Chinese...
Continue Reading
Did you know there is no need to wait to begin learning Chinese? At NEC, classes are begun and proceed according to each students...
Continue Reading